Michael Neidle is President of Optimal Management (incorporated in 1994) which acts as a mentor to owners and managers of staffing companies to maximize their sales, profits and company value. OM creates value added services and leading edge solutions for small companies to Fortune 100 Corporations in every staffing specialty and has 5 employees. Services range from planning, sales & marketing, finance & accounting, performance metrics, comp plans, contracts, M&A and special projects. Mike becomes an extension of his client's organization, personally meeting with them monthly, has weekly conference calls and provides them with a business plan and regular performance reports.
Prior to starting Optimal, Mike was Senior VP for Snelling where he created their management consulting program and advised their top franchisees. He was also Executive VP for Hall Kinion, a subsidiary of Hall-Kinion-Neidle, (now part of Kforce) and did their first acquisitions. He created The Staffing Industry Management Institute, providing a mini-MBA to hundreds of attendees from 8 countries that he joint ventured with Staffing Industry Analyst. He was VP and Controller for a Novartis Corporation subsidiary ($50+ billion Biotech Company), CEO of DLS (serving the airline industry), VP and Controller for Anacomp (NYSE IT Corporation), Director of Planning/M&A for Delaware North (billion $ conglomerate), Director of Planning for Phelps Dodge and Director of Market Research for Crane Co (both Fortune 500 Corporations). Mike was a chemical engineer for Raybestos Corporation, inventing patentable polymers and rocket materials.
Mike is a noted industry expert, speaker and author, with well over 200 appearances and articles, including numerous cover stories and serves as an expert witness in staffing cases. He has appeared on Good Morning America, WRTV-TV, WDTN-TV, was quoted in The LA Times, SJ Mercury News, Hispanic Times, the Wall Street Journal, Silicon Valley@Work and SI Review. Mike has launched 3 other companies serving the airline, plastics and construction industries. He has an MBA and a Bachelor Chemical Engineering (2 patents) and has been a member of numerous staffing associations.
---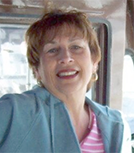 Lauren Novak, is Vice President of Marketing and has been with Optimal Management since 1996. She directs the company's marketing efforts for its numerous state and national seminars, coordinates its speaking engagements and media relations efforts.
Prior to joining Optimal Management, Lauren spent over 10 years in the healthcare industry in various marketing, staffing and administrative capacities for both commercial and non-profit firms. She was Business Manager for a specialty health service provider for four years, increasing their sales by over one third and managed their trade fairs and marketing programs. As Director of Human Resources for a very profitable health services facility with over 30 hospitals across the country, she hired professionals and support personnel, developed their personnel manuals, payroll systems and policies and procedures. She was part of the management team charged with securing alternative financing and equity investments.
Lauren has a health care degree and functioned as a health care provider and is licensed nationally.
---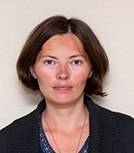 Anna Pashkovsky is a Senior Financial Analyst and has been with Optimal Management for 13 years.  She has an  M.S degree in Applied Mathematics and a Graduate Certificate in Financial Analysis.  Anna uses her knowledge of Managerial Accounting and Statistics to prepare various reports, charts and graphs for clients that help with budgeting, forecasting, managerial decisions concerning allocation of resources, staff comp plans, understanding the trends in financial and operating metrics.  Over the years, she has helped several staffing companies in Health, IT,  Clerical, Legal, Catering  and other industries.